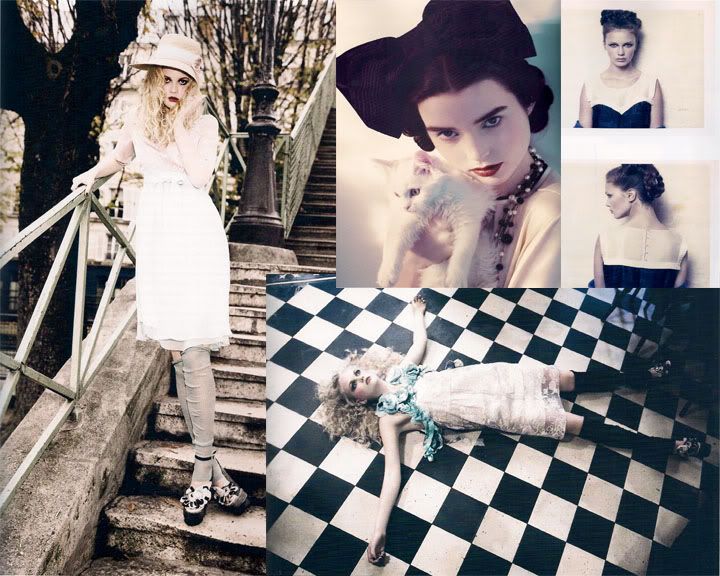 A few of my favourite things from Lula-Issue Ten.
Including two of my favourites, Christopher Kane and Miu Miu; Actress Ludivine Sagnier; Ladybird Beauty Spot; Antonio Marras; Orla Kiely; Eccentric cat lady in Chloe and Chanel.
When I first flicked through this issue of Lula that's as far as it went and then it made it's way to the ever growing magazine pile. I was obviously not that inspired by it's content at first. Since poring over every page thoroughly I feel guilty for not giving it the time of day back then. Every page is worthy of a frame and I would post it all if I didn't want you to rush out and buy it immediately..but I do..so go!
Scans and collages by me.